2BHK & 3BHK Premium Residences.
A life with all things ultimate
Location | Lifestyle | Amenities | Planning | Specifications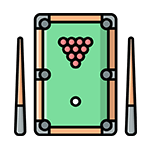 Somya Buildcon has a large range of residential apartments available at competitive prices. Top builders in Jaipur specialize in quality home and stylish interior designs with modern amenities that bring your dream home to life. See our huge range of modern apartments & ready to move flats in Jaipur. We pride ourselves in our luxurious residential flats and apartments that incorporate all your home solutions. Our modern interior designs furniture, fittings, and lighting will have your best experience in the luxury of your own home. Explore our latest projects & book online or visit our office today.
Call us at +91 7877888878.
If you are looking for a trusted and experienced partner to help you with decision-making in your Home Needs, Somya Buildcon is the right place for you!
Supreme Real-estate investment opportunity for you
Rajasthan's capital, Jaipur, is one of the country's quickest Tier-II urban communities. Since it is important for the Golden Triangle schedule, it is a social and traveler center point.
There are additionally extending neighborhood and huge scope fabricating offices, notable scholastic foundations, and a flourishing product economy. Jaipur is becoming one of the country's most significant housing markets.
In case you're contemplating buying a home in Jaipur, the following are nine convincing motivations behind why you should buy flats in Jaipur!
Why Should You Purchase Flats in Jaipur?
The city of Jaipur has excellent transportation links to the rest of India.
As the state capital of Rajasthan, Jaipur enjoys easy access to the bulk of the country. It is advantageously located at the intersection of three important highways:
National Highway 8 connects Delhi and Mumbai through Jaipur.
NH 11 connects Bikaner to Agra through Jaipur on the National Highway 11.
NH 12- Jaipur is connected to the rest of Madhya Pradesh by the National Highway 12.
Jaipur's well-kept roads are one of the reasons for the city's gaining importance on the world map.
The Jaipur intersection rail line station conveys individuals and products to and from all spaces of India, notwithstanding roadways. Flight has additionally served Jaipur magnificently. Jaipur International Airport took care of 3,783,458 travelers in 2016, and the Airports Council International named it the World's Best Airline in the 2 to 5 million travelers yearly classification in 2015.
The primary period of the Jaipur Metro Rail, which highlighted nine stops, was effectively worked by the DMRC (Delhi Metro Rail Corporation). The DMRC is making a double-raised street and Metro track undertaking to decrease gridlock among Ajmer and Rajasthan without precedent for India.
On account of its set up foundation and great associations, Jaipur is one of India's quickest developing urban areas, with significant land advancement.
Attractive Tourism Destination
Jaipur, regularly known as the Pink City, is an unquestionable requirement for most guests. The city draws countless occupants and guests every year, with more than 80% of all worldwide explorers to India including a visit to Jaipur their schedule.
After a seemingly endless amount of many years, the quantity of guests visiting Jaipur has been consistently developing. Around 26.82 million individuals visited Jaipur in 2010. Contrast this information with those from 2017, when the city invited 47.52 million guests, an expansion of 11% over the earlier year (43 million).
Jaipur is an advanced city with a long history and rich culture. It is noted for its recorded destinations and transcending posts. The Hawa Mahal, Amber Fort, City Palace, and the Jal Mahal are among the most conspicuous traveler locales. Most guests to Rajasthan start and end their days off in Jaipur.
Commercial Growth Opportunities
In Jaipur and the remainder of Rajasthan, there are some phenomenal top-of-the-line chronicled inns. Aside from inns, the city offers an assortment of top-of-the-line shopping centers, multiplexes, recreation spaces, and different attractions.
Besides, a large number of new inns are set to open in the not-so-distant future, upgrading the worth of homes in Jaipur and making it a worthwhile speculation opportunity.
Sophisticated standard of living in townships
Kalwar Road, Mahindra SEZ, Choki Dhani, and other extravagant private zones have as of late been set up in Jaipur. Financial backers who obtained homes in different private zones in Jaipur have seen critical returns in a couple of years. Year over year, land costs around there has climbed impressively. As may be obvious, the housing market in Jaipur has been very compensating for property holders, with huge financial increases.
Quality Education at its best.
Jaipur is known for its high-quality education, which extends from elementary school to university level. Students from all across the country flock to the city's prestigious day schools, boarding schools, and universities.
Rajasthan University MNIT colleges, Amity University SMS Medical College, Jaipur National University Bharti Vidyapeeth College, and Jayoti Vidyapeeth Women's University are some of the notable higher learning institutes delivering exceptional education.
With superb educational possibilities, young people from all across the state are coming to Jaipur, driving up demand for flats in Jaipur and pushing up property values, resulting in tremendous returns for real estate investors.
Abundant Health Care facilities
In addition, Jaipur has several excellent healthcare facilities.  It's no surprise that people are migrating to Jaipur from other regions of Rajasthan because of the affordable and accessible foreign healthcare like Narayana Multispecialty Hospital, Somani Hospital, JNU Hospital, and Medical College, Fortis Hospital, SMS Hospitals, and the Narayana Multispecialty Hospital.
Safety levels are high.
Jaipur has a low crime percentage when contrasted with the remainder of provincial Rajasthan and other contiguous urban areas. It is one of the cleanest urban areas in the state, inferable from the gigantic number of sightseers. Jaipur has a low crime pace of 33.38 and a sound score of 52 from SafeWise, which is more noteworthy than another close-by urban area like Delhi.
Real Estate Investor? Jaipur is your best bet!
As may be obvious, Jaipur, the capital, benefits from an assortment of variables. Jaipur is one of the country's most well-known land areas, because of current ways of life without the over-the-top expenses of metros, huge open spaces, solid framework, and a different scope of open positions.
Property costs in the city are ascending because of the city's quick financial advancement, and buying property in Jaipur before very long is anticipated to give appealing returns and huge capital increases.
As a result of the city's quick financial expansion, level costs are on the increment, and buying flats in Jaipur is probably going to give appealing returns and colossal capital addition in the years ahead.
Wrapping up,
At the point when the keys are gone over to you, the excursion of sharing satisfaction in your life by supporting you in picking your fantasy home doesn't end. The second you go inside your new house, our wonderful infesting association starts. Inside and out, we endeavor to cultivate a climate of trust and trust to keep you cheerful consistently. For additional data, contact Somya Buildcon now!
Searchable Tags :-  flats in jagatpura jaipur , 3 bhk flats in jagatpura jaipur , 2 bhk flat in jagatpura jaipur ,  flat for sale in jagatpura jaipur ,  jagatpura flats , flats near akshay patra jaipur , flats in jaipur  , 2bhk flats in jaipur , 3bhk flats in jaipur , Apartments in jagatpura jaipur , flats near jagatpura jaipur , luxury flats in jagatpura jaipur , full furnished flats in jagatpura jaipur , semi furnished flats in jagatpura jaipur , flats near me jaipur , flats near airport road jagatpura , 2bhk flats in jagatpura , 3bhk flats in jagatpura
Show All